Boerne Aquatic & Recreation Center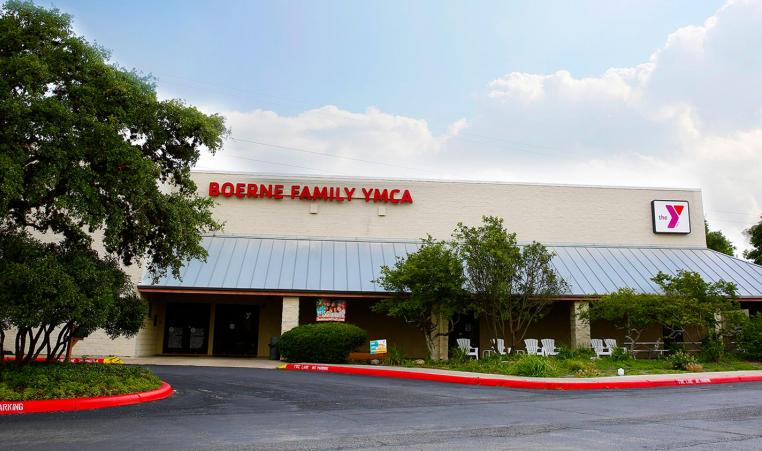 Water Safety, Community Connectedness, And Fitness
Boerne Aquatic & Recreation Center (BARC) Fact Sheet

WHO: The Boerne Family YMCA is kicking-off Phase II of its current campus that will become a new central hub for aquatic safety/drowning prevention, recreation, and a community gathering space for residents and YMCA community partners. 
---
WHAT: Boerne Aquatic & Recreation Center (BARC) will become a community asset and offer residents of Boerne and Kendall County new opportunities for health and wellness.
The total estimated cost of BARC is $12 million and includes: 
Outdoor covered sports court "airnasium" for basketball leagues and fun play
Year-round lap pool and a seasonal, zero-entry recreational pool
Full-service modern locker rooms, including family locker rooms
Expanded Child Watch Center for families with young children 
Multi-purpose space for community partnerships, including mobile teaching kitchen, group exercise, educational initiatives and family-centered programs 
Year-round lap pool and a seasonal, zero-entry recreational pool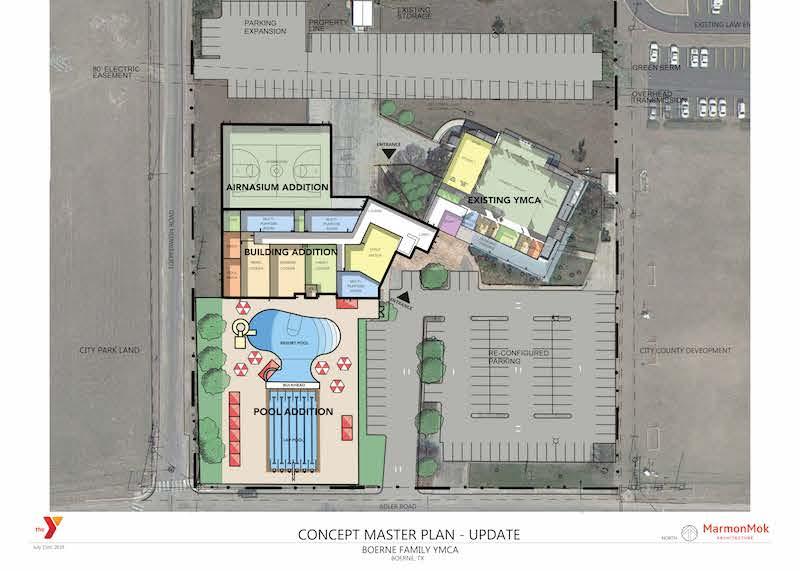 WHERE: The new BARC will be built on land currently owned by the city, adjacent to the existing YMCA at 820 Adler Road, away from traffic on Highway 46, yet centrally located.  

WHEN: The YMCA is currently raising money from individuals, corporations and foundations. Once the funds are committed, construction will begin. The site is master planned to add all components and will be completed in phases if necessary. 

GET INVOLVED: DONATE TODAY! 

Multi-year pledges are welcome and are appreciated.

  View Pledge Form

Naming opportunities are available and support Phase II expansion.

  View Naming Opportunities
---
FOR MORE INFORMATION:

BOERNE FAMILY YMCA'S ANNUAL IMPACT
4,100+ members focused on greater wellness; we provide 85 group exercise classes each week
2,000 children gain confidence, character, and leadership through Y youth sports leagues 
1,400 seniors are enrolled in fitness classes; they also enjoy Y's social outings and tours
Nearly 500 children receive homework assistance and mentoring at five local schools
Special Needs community is engaged in Y's fitness, nutrition, and coaching programs 
Teen Engagement: Teen Nights, VolunTeens Summer Initiative, Safe Place 
 
---
COMMUNITY CONNECTEDNESS
The Boerne Family YMCA is focused on making our community stronger by collaborating with: Advantage Care Services · Boerne Area Christian Homeschool · Boerne Community Coalition · Boerne ISD · Christian Job Corp · City of Boerne · Hill Country Daily Bread · Hill County Family Services · Hill Country Pregnancy Center · Kendall County Women's Shelter · Meadowlands (with Roy Maas) · Miracle League · Rainbow Senior Center, and more.
Make your Mark, Support the BARC!
Boerne Aquatic & Recreation Center