TRX+ Suspension Training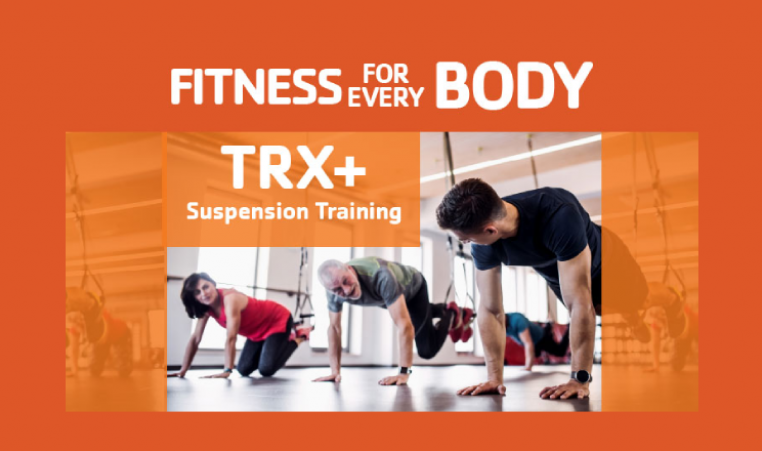 Whether beginning a fitness journey or looking to bring your fitness to a new level, TRX+ can be adapted for your fitness level needs. Programming is specifically designed to progress each participant's strength and conditioning.
 
What can I expect from a TRX+ workout?
• Personalized guidance in a group setting by a TRX qualified instructor. 
• Access to exclusive equipment.
• Motion analysis available upon sign up.
• Periodic body composition assessments.
 
TRX+Fundamentals: Designed for members looking to get started on their fitness journey (or for those who are new to TRX Functional Training). TRX+ Fundamentals arms participants with the experience and confidence to progress into more specialized and advanced TRX+ classes.
TRX+Cardio Fusion: Designed for members who want a fast-paced class that will help them work up a sweat, tone up, and lose weight. TRX+ Cardio Fusion offers all the movement-enhancing benefits with an emphasis on cardio, while seamlessly integrating a wider range of functional training methods.
TRX+Strength: Designed for members who want a strength-focused workout that will help build power and increase performance. TRX+ classes emphasize the development of quality functional strength while increasing lean muscle mass.
Rates & Registration
Pricing reflects monthly rates for weekly classes; participants must commit to a weekly class.

Group Classes
1 class: $30
2 classes: $60
3 classes: $70

• Register at Welcome Center • Monthly automatic drafts • Must be YMCA member • Must be 16 years or older

Questions? Contact Selena Wicklund at [email protected] with any questions or to make changes to your schedule.