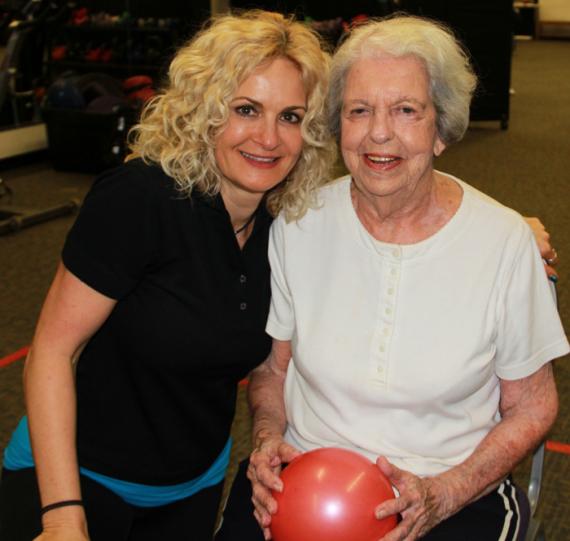 Active Older Adults
Active Older Adults at the Y- The YMCA of Greater San Antonio offers our active older adults an opportunity to increase their physical activity, enjoy social interaction, and learn healthy lifestyle skills. Active Older Adults programs include water exercise, day trips, gentle yoga and more.
Silver Sneakers Participants- Silver Sneakers allows our older adults to take charge of their health by participating in physical activities. Classes offer our seniors low impact and joint friendly sessions involving cardio, flexibility, strength training, and coordination exercises. Lightweights, elastic tubing, and stability balls are incorporated with an opportunity for modification based on ability. Classes are FREE for members.

Note: Some insurance providers will cover a Senior's monthly membership fees as a preventative health benefit. Consult your provider to find out if you qualify. To learn more about the various health plans available to you, please visit the Welcome Center. 
---
Use the dropdown menu options below to find your favorite group exercise class:
---
Aikido - Way of Peace
Often called the Way of Peace, Aikido is a martial art based in a non-violent conflict resolution. Aikido principles involve harnessing the power of an opponent's attack, thus allowing the aikido practitioner the tactical advantage regardless of size and strength limitations. Aikido is a path for personal transformation, as well as a great form of exercise and practical self-defense. Children are taught in a setting that encourages self-discipline while allowing them to be kids. Students must always maintain respect for the serious nature of training in a martial discipline, or budo. 
Visit alamoareaaikikai.org for more information on the art of Aikido.
RATES - Try your first class for free!

YMCA Member
 Non-Member
Unlimited/Month
Unlimited/Month
One class/week

Adults $70
Kids (Ages 7-13) $60

Adults $80
Kids (Ages 7-13) $70

Adults $55
Kids (Ages 7-13) $45

Class/Day
 
Tuesday
Thursday

Friday

Saturday

Kids
 
4:30pm - 5:25pm
4:30pm - 5:25pm
 
9:30am -10:30am
Ranked Kids
Ages 11-13


 
5:30pm - 6:00pm
 
 

Ranked Adults
 
 
 
6:30pm-7:30pm
 
Adult
5:30pm - 6:30pm
 
7pm-8:30pm
 
 
8:15am -9:30am

Register for your class at the Welcome Center!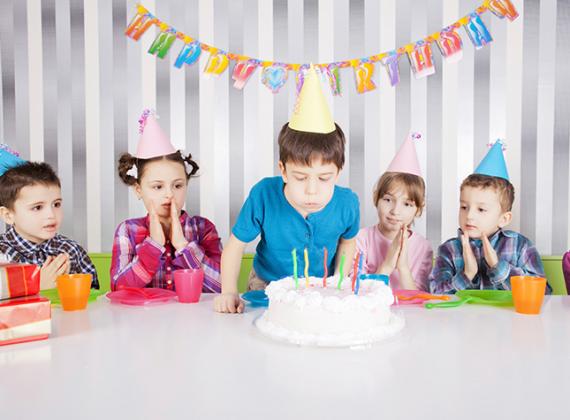 IT'S ALWAYS FUN TO PARTY AT THE YMCA!
Looking for a place to host your child's next birthday party? The YMCA is just the place for you! Choose from any 3 of our packages that will be the perfect fit for your child's party. 
Party Times:
Saturday or Sunday, per availability. 

All parties are 2 hours in duration with 30 minutes prior to set up. 

Book a party with us and get $50 off your next party! 

A Non-Refundable deposit of $100 is due at signing Party Rental Agreement.

All packages include tables & chairs 

Please note that parties should be booked 1 month in advance to ensure space, time, and staff. 

PARTY PACKAGES
Party Package A ($125): Y-Land & Party Host (up to 25 individuals)
Party Package B ($150): Y-Land, Studio 3 & Party Host (up to 50 individuals)
Party Package C ($200): Y-Land, Studio 3, Rock Wall & Party Host (up to 50 individuals) 
For additional party details, please contact Autumn Molina; [email protected] 

 
FAMILY EVENTS
The Y has always been a place where families come together to have a good time; participate in a variety of fun activities; share, communicate and strengthen their relationships; and meet other families. Family Events are usually scheduled for a weekend evening and can be either structured or free-flowing. Activities include mixers, games, arts and crafts, family fitness, games, volunteer opportunities and family discussions over refreshments. Example events include Trunk Or Treat, Breakfast with Santa, Healthy Kids' Day and more! 
For announcements on upcoming family events, follow us on Facebook OR sign up for our newsletter.
FitPath powered by ActivTrax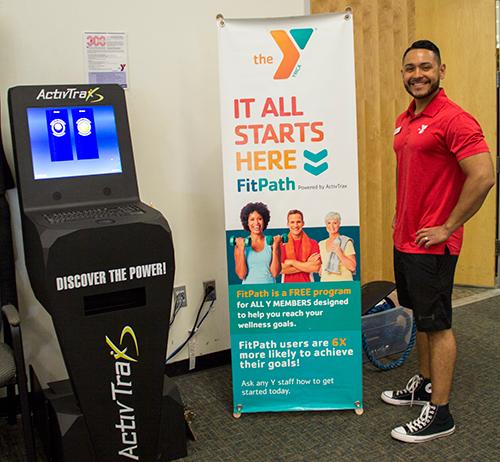 WHAT IT IS
FitPath is a FREE program for all Y members designed to help you reach your wellness goals. On your initial appointment, a YMCA Wellness Coach will discuss your goals, review all the options available to you, set up your ActivTrax profile and help create a program that's right for you. Follow up appointments will be available to help ensure you stay on track and are achieving your goals.
---
WHAT IT'S NOT
FitPath is not a high-pressure sales pitch for personal training or a medical appointment where you'll be poked and prodded. You don't have to worry about being uncomfortable or embarrassed; you won't be asked to do anything you don't want to do.
---
WHO SHOULD ATTEND
Everyone! Whether you're new to exercise or in tip-top shape, FitPath is designed to help everyone, whatever your goals, exercise or activity preferences may be. Whether you want to lift weights, take classes, swim, play sports or have some other interests in mind, we want to make sure we do our part in helping you get started on the right path.
---
WHY IT'S IMPORTANT
Members who meet with a Wellness Coach within their first two weeks of joining are 6X more likely to achieve their goals. Let's make sure you're one of them!
The Y is the starting point for many youth to learn about becoming and staying active, and developing healthy habits they'll carry with them throughout their lives. The benefits gained through early exposure to fitness are far greater than just physical health.
---
HOW DO I SCHEDULE AN APPOINTMENT?
If you are already a member simply schedule a time for an orientation and a staff person will walk you through the proper use of the equipment. Once registered, you will be on your way to monitoring your workouts!
---
  READY, SET, HERE WE GO!
 Come ready to your appointment prepared to exercise! Get a  good night's sleep, wear comfortable clothing and closed-toe  shoes. 
---
 WHAT YOU SHOULD EXPECT
  Your one-on-one appointment will include:
Us learning a bit about you

Establishing short, medium & long-term goals

An introduction to our online nutrition tool

An overview of how to use our ActivTrax system

Developing a customized and easy-to-follow plan
---
BUT WAIT... THERE'S MORE
1-Week Guest Pass Upon completing your FIRST appointment, we'll provide you with a week-long guest pass for you to share with a guest visiting from out of town, friends or family–no strings attached.
Time to unwind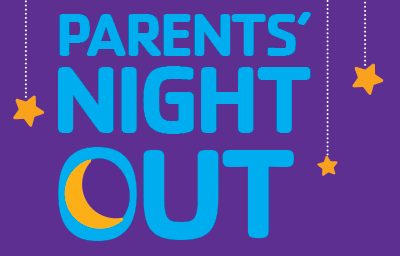 Parents' Night Out is a break for both the child and parent. Enjoy an evening to yourself, while your child engages in a real-life social community. Enjoy some adult time and be assured your children will have a blast in a safe, caring, and fun environment. Kids enjoy four hours filled with age-appropriate activities. All Parents' Nights Out are offered on every first and third Friday of the month.


Time: Drop off starts at 6pm .
*All children must be picked up by 10p to avoid late fee charges
 
Age: 6 weeks-12 years old 
​​​​​​
Cost:  Members: $20 per child/$15 per additional child 
Non-Members: $30 per child/$20 per additional child
*Late fee: $10 charge for children picked up after 10pm
Stop by the Welcome Center to sign up! Registration ends the Wednesday before PNO.
Personal Training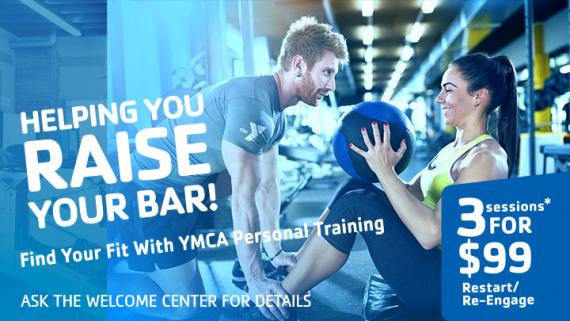 Helping you reach your goals
Whether you're a first-timer embarking on your journey to a healthier lifestyle, or an athlete looking to reach your next fitness goal, the YMCA's personal trainers can help you get there. Transform your workout regimen through workouts tailored to your needs, our personal trainers are here to help you:
Rev up a stale exercise routine with fresh approaches to your workout

Break out of your fitness plateau - challenge yourself

Reduce the risk of injury by learning proper techniques

Stay motivated and committed to your exercise program
---
We offer the following packages at all Y locations.
Tailored training on a budget – We have the package for you!

30 Minute

 6 Pack

12 Pack

24 Pack

36 Pack


1 Hour

 6 Pack

12 Pack

24 Pack

36 Pack

For pricing please contact the Welcome Center at (210) 246-9622

For any questions regarding Personal Training please contact Osiris Estrada at

[email protected]

.
Payment plans and financial assistance (up to 30%) are available with all packages.
* 3 sessions for $99 limited to one package per member NEW to personal training.
Pilates Reformer Studio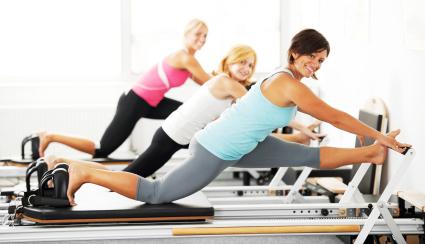 The Pilates Reformer, as the name suggests can reform the body — whether you want stronger, more well-defined abdominals, or a physically balanced and lengthened body, or are recovering from an injury and need a more transitional fitness training, the Pilates Reformer workout is for you. A Reformer workout is typically 55 minutes where your instructor will guide you through both physically challenging and rewarding traditional reformer exercises. These exercises focus on the core as well as the gluteal muscles, oblique abdominals, triceps, upper/middle back and inner thighs. The entire body is conditioned in a Pilates workout. 


Who is it for? 
Anyone and everyone! The reformer is an excellent tool for the athlete looking to improve performance, as well as those with a limited range of movement or injuries.
 
Some benefits of Pilates Reformer are:
Leaner muscles

 Increased strength

 Improved posture

 Flexibility

 Balance
Rates:
Y Member
Non-Member 

1 class: $55
2 classes: $95
3 classes: $130
4 classes: $160
5 classes: $185

1 class: $105
2 classes: $145
3 classes: $180
4 classes: $210
5 classes: $235

Registration Information: 
Registration is required for ALL

Pilates Reformer classes

Classes are limited to only 6 participants. 

Private Sessions are available.

Monthly dues are auto drafted from your account, just like your membership.
Register at the Welcome Center.
For more information, please email our Pilates Coordinator, Val Ott; [email protected]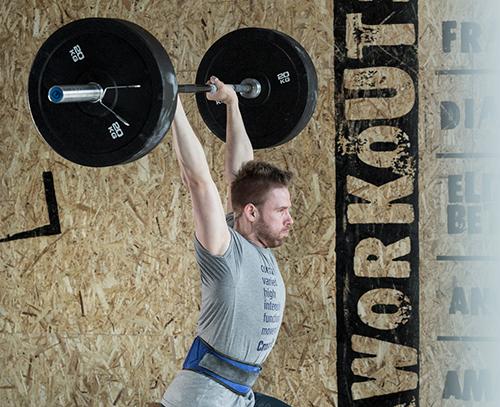 Unlimited Group Training

1-hour sessions:
Three phases: Dynamic warm-up, strength and workout of the day. 
Cost: 
Y Members - $69.99/mo   
Non-Member - $119.99/mo
 Developed by five fitness coaches at the D.R. Semmes Family YMCA, the Y-Board Workout is designed to fit all skill levels. Participants will improve their fitness and health by utilizing varied functional movements performed at a high intensity. The Y-Board Workout reflects the best aspects of weightlifting, powerlifting, strength and conditioning, and functional training. 
 All levels are welcome, intensity can be scaled to meet the individual's needs.
 
Try a week for free! - Valid for new participants only!
 
| | | | | | | |
| --- | --- | --- | --- | --- | --- | --- |
| Time/Day | Monday | Tuesday | Wednesday | Thursday | Friday | Saturday |
| 6am - 7am |   | Aaron |   | Aaron |   |   |
| 9am - 10am |   |   |   |   |   | Ben/Aaron |
| 12pm - 1pm |   | Magnus |   | Adar |   |   |
| 6pm - 7pm |   | Aaron |   | Aaron |   |   |

Contact Osiris Estrada at [email protected] or at 210.246.9602 with questions or to get signed up today!