Youth Swim Lessons
Swimming
Number 1 in Water Safety
When it comes to swimming and water safety, no one is trusted more than the YMCA, America's Swim Instructor. In fact, group swim instruction was developed by the YMCA in 1906.

We believe the role of the YMCA is critical as families attempt to get back to a new normal. The well being of our staff, members, and children in our care is our highest priority. With that in mind, the Y has redesigned all traditional group lessons to Private and Parent/Child lessons. This will allow for social distancing and keep our instructors and participants safe.
Parent/Child swim lessons are a great way to connect with your child, and communicate the importance of water safety.

The YMCA swim lesson curriculum is designed to teach this lifelong skill to young people and adults of all skill levels in a safe environment. We offer swim lessons for the beginner and for those looking to improve their strokes.
 
---

What to Expect
All YMCA swim instructors are nationally certified and are trained in CPR, AED, First Aid, and Oxygen Administration.

Private lessons and small group lessons offered.

Private lessons are available for children of all ages. Youth 5 and under, or novice swimmers, must have a parent or guardian in the water.

Small group lessons are available for children 3 to 5 years of age. Parent must be in the water with the child.

A curriculum focusing on skills-based instruction with an emphasis on personal safety.

Provided take-home tools and resources to support students and families outside of the Y.

Students' progress is tracked throughout the session and discussed with parents.

Mid-session reports given halfway through the session and certificates of achievement given at completion.

Variety of Y locations.
 


Now Registering!
 
Preschool Swim Lessons With Parent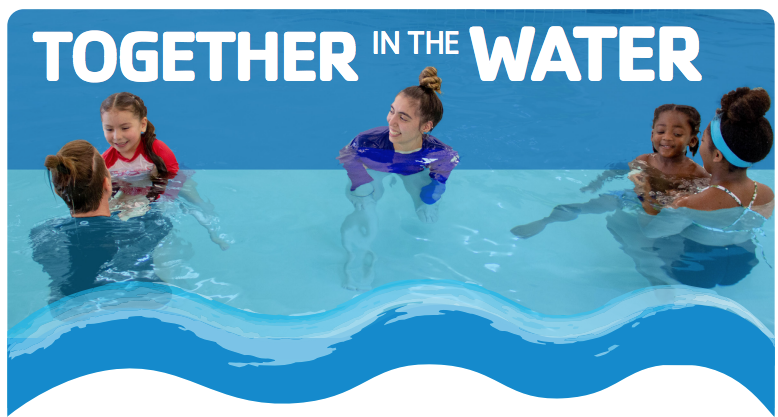 Preschool Swim Lessons With Parent Accompanied by a parent, preschool swimmers, ages 3 - 5, will learn to be comfortable in the water and develop swim readiness skills through fun and confidence building exercises. Children will develop comfort with being underwater, skills that focus on buoyancy and movement in the water and learn how to safely exit in the event of falling into a body of water. Upon mastering the above mentioned skills, children will be challenged to build stamina by swimming longer distances.

Cost: Y Member: $75 | Non-Member: $100

Lessons: held twice a week for four weeks (Session includes 8 lessons)

Locations: Mays Family YMCA at Potranco | Schertz Family YMCA
 
 Private Swim Lessons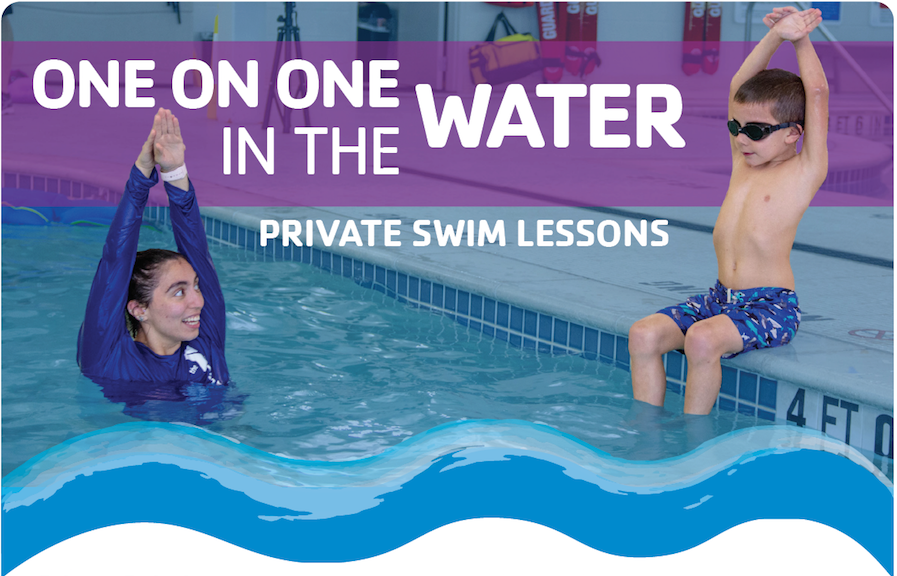 Private Swim Lessons for ages 3 and up to allow for individualized attention to help improve or master swimming skills. Together, the instructor, participant and/or parent determine the goals for the session, and the curriculum is customized in order to meet these goals. 
All beginner swimmers and any swimmer under 6 years old, must have a parent or guardian accompany the child into the water and assist with hands-on skill practice. Swim Instructors will maintain 6ft of social distance and refrain from any hands-on contact unless responding to an emergency situation. 
Cost: Y Member: $120 | Non-Member: $140

Lessons: Held twice a week for two weeks (Session includes 4 lessons) 

Locations: 
Davis-Scott Family YMCA
Mays Family YMCA at Potranco 
Schertz Family YMCA
Westside Family YMCA
FAQS
 
Mask policies
The Y requires all members and staff to wear a mask inside the facility unless participating in a physical activity or swimming in the pool.
---

Do I need to wear a mask while I'm in the pool with my child?
We will not require the parent/guardian or child to wear a mask while in the water.
---

Will the swim instructor be wearing a mask or face guard?
We will not be requiring the instructors to wear face masks or face shields while instructing.
---

How will you practice social distancing during group lessons?
To keep everyone safe, we are requiring that all novice swimmers and youth under the age of 6, have a parent or guardian with them in the pool. This will help limit the interaction between individuals not in the same household. Swim Instructors will maintain a distance of six feet, unless it is to assist in an emergency situation.
---
 
Will Locker rooms be available for use?
Our locker rooms are open and available for use before and after swim lessons. However, participants are encouraged to arrive and leave in their swimwear when possible. This will limit the traffic within the locker rooms.
---

When will I be allowed to enter the pool area?
Swimmers and spectators will be allowed to enter the pool area no more than 5 minutes prior to the start of their lesson. We will be disinfecting the pool area in between blocks of lessons and the pool will be closed during this time. Immediately following the conclusion of lessons, all participants and spectators will be asked to quickly exit to allow for sanitization of the area.
---

How many children can be in a group lesson?
Parent/Child lessons will have a maximum of 4 parent/child pairs with one instructor.
---

May I or another parent/guardian observe my child's lesson from the pool deck?
Only one parent/guardian per child is allowed at the swim lesson. If your child is above the age of 5, and you are not in the water with them, you may observe from the pool deck but you must wear a mask. The Y requires all members and staff to wear a mask inside the facility unless participating in a physical activity. Seating in the pool area will be placed 6 feet apart and we ask that you be mindful of social distancing.
---

Will you be checking temperatures before entering the Y?
All members and staff are required to have their temperature taken upon entry to the Y.  Individuals with a temperature greater than 100 degrees will not be allowed to enter for the day. Member temperatures are confidential and not kept on file by the YMCA.
---

What are your sanitization procedures?
The CDC issued guidance that it is safe to swim as the virus cannot be spread via properly chlorinated and maintained pool water. All Y pools meet or exceed the health standards set by the CDC. Here is a LINK to the CDC direction on swimming and pool water and HERE is an article outlining how the virus cannot be spread through water in pools.
We have enhanced cleaning and disinfecting protocols and are only using disinfecting products registered with the EPA to work against COVID-19. High touchpoints in the facility and pool area are disinfected on a frequent rotation throughout the day and will be deep cleaned each night. Additionally, the use of equipment in our lessons is being scaled back and all equipment that may be used will be disinfected between uses. Hand sanitizer will remain available.
---

Can I request a swim instructor?
At this time we are not taking instructor requests. 
---

I have a credit on my account from previously purchased swim lessons or another program that was canceled due to the pandemic. Can I use my credit now?
Yes. If you need assistance, please contact your local Y or our solution center at
(210) 924-2277.